Enrico Terrone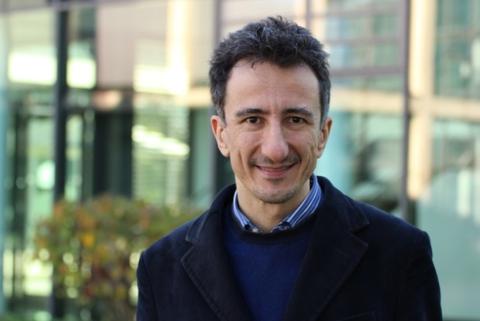 Enrico Terrone received his B.A. in Electronic Engineering from the Politecnico di Torino, and his doctoral degree in Philosophy from the Università di Torino. He taught Film History and Criticism at the Università del Piemonte Orientale. He holds a National Scientific Qualification as Associate Professor in Film Studies. He is member of LabOnt (Laboratory for Ontology, University of Turin), and of the editorial staffs of Rivista di estetica and Segnocinema. He published papers on several peer reviewed international journals (e.g. The Monist, Estetika). He published four books: "Nell'occhio, nel cielo. Teoria e storia del cinema di fantascienza" (2008), "Il sistema sceneggiatura. Scrivere e descrivere i film" (2009), "Filosofia delle serie tv. Dalla scena del crimine al trono di spade" (2012), "Filosofia del film" (2014). Since October 2014 to February 2015, Enrico Terrone has been a Fellow at the Käte Hamburger Center for Advanced Study in the Humanities "Law as Culture", in Bonn.
Images and Their Contexts                                             
Images seem to be autonomous bearers of meaning in virtue of their capacity to trigger perceptual skills. Yet what is perceived in an image, unlike what is perceived in ordinary experience, is essentially decontextualized, that is, detached from the viewer's environment. In order to compensate such a detachment, a viewer needs some information concerning the original context in which that image was made. How can such an information be selected, preserved and transmitted in the several contexts in which that image will be seen? This question is especially pressing in the global era, in which digital techniques exponentially enhance the varieties of contexts of vision. How can we warrant the link between an image and its original context?
The project will address this question in three phases. The first will establish in what sense an image can have a material body, which can warrant the link between that image and its original context. The second will investigate how techniques of reproduction can deprive an image of its material body thereby weakening its link to the original context. The third will propose a strategy aimed at linking all images, both embodied and disembodied, to their original contexts by means of documents that stock relevant information about those contexts.