Gregory Ponthière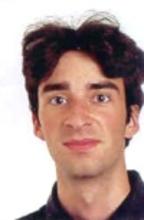 Gregory Ponthière (Ph. D. Cambridge 2006, HDR Toulouse 2012) is currently an Assistant Professor in economics at the Ecole normale superieure, and an associate researcher at the Paris School of Economics. His research interests include population economics, public economics and long run dynamics.
Selected publications
"Prevention Against Equality?" (avec M. Fleurbaey), Journal of Public Economics, 2013, 103, pp. 68-84.
"Measuring Poverty Without the Mortality Paradox", (avec M. Lefèbvre et P. Pestieau), Social Choice and Welfare, 2013, 40 (1), pp. 285-316.
"Optimal Fertility Along the Life Cycle" (avec P. Pestieau), Economic Theory, 2014, 55, pp. 185-224.
Chercheur-e-s associé-e-s