Orri Stefannson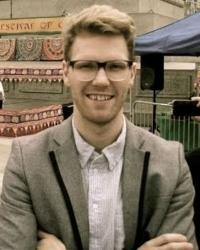 Orri Stefannson is a postdoctoral Research Fellow at Collège d'études mondiales in Paris, where he is associated with the 
Chair on Welfare Economics and Social Justice
 and the 
Franco-Swedish Program in Philosophy and Economics
. 
Since September 2014 he's working on a research project "The (dis)value of risks and chances", which is supported by the AXA Research Fund. The project examines, both from a formal and philosophical perspective, the orthodox economic view on risks and chances, as well as rational belief formation and decision-making in light of knowledge of objective probabilities.
He has worked on decision theory and formal epistemology, practical reasoning, philosophical logic, moral and political philosophy, counterfactuals, and the philosophy of risk and chance. You can download most of my papers here.
In May 2014 I defended my PhD thesis in philosophy from the London School of Economics and Political Science. Here is a summary of the thesis. 
Published and forthcoming Journal Articles
"How Valuable are Chances?" (with Richard Bradley), Philosophy of Science, forthcoming.
"Counterfactual Desirability" (with Richard Bradley), The British Journal for the Philosophy of Science, forthcoming.
"Fair Chance and Modal Consequentialism", Economics and Philosophy, forthcoming.
"Humean Supervenience and Multidimensional Semantics", Erkenntnis, 79(6): 1391-1406, 2014.
"Desires, Beliefs and Conditional Desirability", Synthese, 191(16): 4019-4035, 2014.
"A Lewisian Trilemma", Ratio,  27(3): 262-275, 2014.
"Mælingar og samanburður á löngunum" ("Measuring and Comparing Preferences"), Hugur, 22: 184-199, 2010.