Vincent Duclos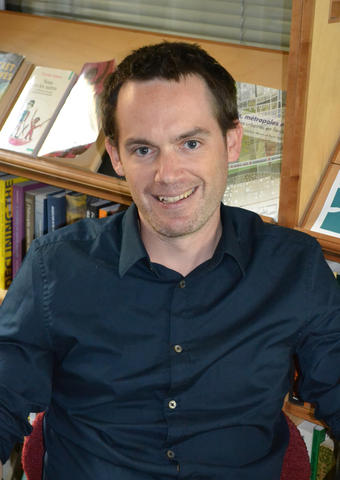 Vincent Duclos received his Ph.D from the Department of Anthropology at the Université de Montréal. His research interests include the globalization of health care, relations between India and the African continent, the digitization of the clinical space, and the anthropology of science and technology. He has conducted field research in India, in Africa (Senegal, Burkina Faso, and Ethiopia) and in Canada. Dr. Duclos has published articles in various journals. He is a lecturer at the Université de Montréal.
Arrival: 01/09/2014
Scientific project: The Digital Clinic: Globalization and The Informatization of Life
(La clinique numérique : mondialisation et mise en information de la vie)
Drawing upon past and current ethnographic work, this research is concerned with the deepening enmeshment of information and communication technologies (ICTs) and health-related practices. Specifically, it examines practical and theoretical challenges presented by eHealth, as it forges new relations between space, technology, and the government of health care on a global scale. On one hand, the project investigates how ICTs dissolve the walls of the modern clinic and create mediated spaces of care at a distance. As such, the digital clinic points towards new practical horizons of intelligibility within which human lives come to matter to people, to take shape as objects of knowledge and intervention. On the other hand, the project is concerned with novel forms of epidemic surveillance which utilize online content to identify trends, calculate predictions, and warn about potential epidemic outbreaks.Focusing on the case of Google Flu & Dengue Trends, it explores how its techniques and rationalities contribute in making invisible threats become visible while inscribing the future into the present.
Overall, this research is premised on the conviction that ICTs provides insight into contemporary management of human lives and world-forming processes. The approach adopted is interdisciplinary in scope, as it builds on the anthropology of science and technology, media and communication theory, as well as globalization studies. 
Chaire:
Anthropologie & santé mondiale